At the Tablelands University Centre (TUC), we pride ourselves on providing a safe and supportive community for all students. Our welcoming campus-like environment fosters connections with like-minded individuals who are studying at universities across Australia, creating a sense of belonging that helps our students thrive.
Our flexible, convenient approach to higher education allows you to stay close to home while pursuing your dreams. Whether you're looking to advance your career or expand your horizons, the TUC is here to support you every step of the way.
As a regional student, we recognise that your needs may differ from those of students in metropolitan areas. That's why we offer tailored services and support to help you succeed. Our dedicated team is here to help you navigate university life, from refining your study skills to managing your health and well-being.
The TUC is staffed from 9.00am to 4.30pm each business day and is open to all registered TUC students during these hours with swipe card access. Registered adult TUC students may access the centre with swipe card from 5am to 10pm, seven days a week.
Study Spaces
The TUC is equipped with a variety of study spaces to suit your needs, including:
Quiet, central study areas equipped with desks and technology;
Breakout spaces and kitchen for group work and student collaboration;
Three meeting rooms with video conferencing facilities, which can be booked for workshops, exams, and meetings.
Stay connected and productive with our high-speed internet (100 Mbps connection), printing and copying facilities, as well as access to laptops, monitors, and BYO options.
Laptops are also available for student use, allowing you to log in to your designated university/learning institute online and complete your course work as required.
Student Support
We want students to have a fulfilling and successful learning experience at the TUC, which is why we offer a range of support services to help students achieve their academic and personal goals.
The TUC also assists with exam invigilation services and remote proctoring for online exams for registered TUC students.
Academic & Study Skills
Registered TUC students can receive support from VPG staff to help enhance their learning experience. Working with students, we can help them to improve connections with universities/learning centres and build general academic and study skills, including time management, study preparation, and exam preparation.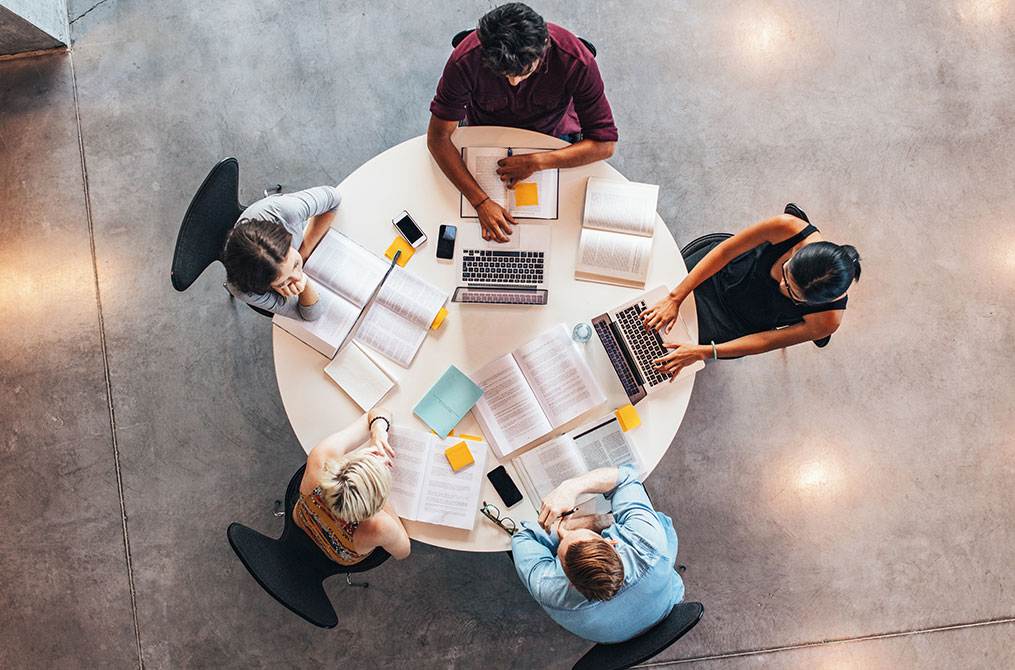 Coaching
Navigating the learning portals of university or learning centres can be tricky, especially for new students or those who are returning to study after a break. Our VPG staff can coach students on the processes and language used by providers, as well as help to connect with student support options and library services. We can also assist with requesting help or extensions if unforeseen circumstances arise.
Connect-to-Uni
If you are considering going to university or returning to study, our staff can guide you through researching courses, universities, and entry pathways. We can also assist you with understanding HECS-HELP and financial assistance. Contact us to book a one-on-one conversation today.
First Nation Student Support
Our First Nations staff provide advice and coaching to registered Aboriginal and Torres Strait Islander TUC students. We can help students connect with community supports for careers and employment guidance, work-integrated learning opportunities, financial guidance, mental health and wellbeing, and academic and study skills.
Mental Health & Wellbeing
We understand that addressing non-vocational challenges is crucial for students to sustain engagement with study. Our VPG staff are all mental health first aid trained and can assist you with academic and personal support in areas such as mindfulness, cultivating wellbeing and resilience, stress management, anxiety, motivation, time management, and respectful relationships. We can also work with you to plan and coordinate access to local community specialist support services as needed.